Devon Crowell
Wedding & Engagement Photographer in Kitchener, ON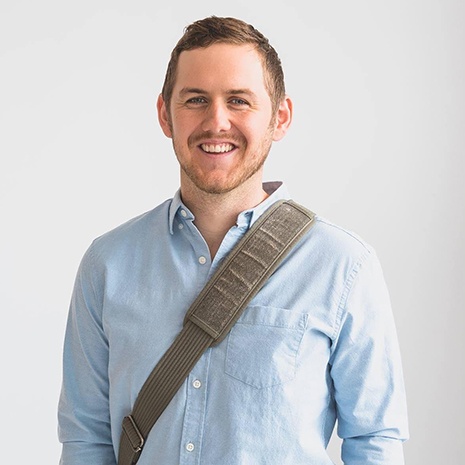 Hi!
My name is Devon, a wedding photographer from Southern Ontario. I just so happen to be the Owner & Lead Photographer at Devon C Photography. That's right, I built this thing from the ground up!
A little about myself. I was born and raised in Cambridge, Ontario, and currently live and operate my business out of Kitchener. I hope to move back into downtown Galt someday if it doesn't cost a cool million to do so... There's just something about the old architecture, bridges, and churches that keep calling me back. I mean there's a reason HBO constantly uses it as a backdrop, right!?
I am currently engaged and getting married in a month as of writing this bio, so that's exciting! Together, we have two fur babies, named Hershey and Brooks. Hersh-man is a ten-year-old Yorkshire Terrier and is way too cute for his own good, which he often uses to his advantage. Brooks is eight and a German Short Haired Pointer. A little piece of advice, if you're considering a working or hunting breed... do your homework! This guy has the stamina of a world-class marathon runner and is constantly onto something when outside of the house. You've been warned!
My fiance, Heidi and our Hersh-Man
I love to play ultimate frisbee, golf, hockey, volleyball... you name it! Sports have always been a huge part of my life. One of my earliest and fondest childhood memories is playing baseball with my dad at the park up the hill from our first house (I'm not crying, you're crying). Another hobby/obsession of mine lately is listening to podcasts. I'm not sure exactly what I did before them if I'm being honest. A normal person would probably look at my level of consumption and say that I have a serious problem. I would argue that a normal person doesn't spend 8 hours a day 5 days a week editing wedding albums. Aside from podcasts I also love music, discovering new music, and sharing those new finds with friends. I consider myself somewhat of a curator, although that just might be all in my head. Aside from listening to music from my phone, my fiance and I love to get out to at least one music festival per year as we both really enjoy live music as well.
I think you've heard enough about me at this point. I mean, if you really want to learn more, why don't we chat over consultation for your upcoming wedding, hmm? Smooth...
---
---
Devon Crowell offers Photography Services to clients across Kitchener, Cambridge, Waterloo, Guelph, Hamilton, Burlington, London, Stratford, Collingwood, St. Jacobs, Barrie, Saugeen Shores, Goderich, Toronto, and the surrounding areas.
Our Photography services include: Wedding Photography | Engagement Photography | Family Portrait Photography | Branding Photography
Top